Haiti earthquake, death toll rises to 1297
Outcry in Haiti, the death toll from the earthquake rises to 1297, the situation is expected to worsen due to the storm&nbsp | &nbspPhoto Credits:&nbspAP
Les Cayes (Haiti) : A powerful 7.2-magnitude earthquake hit Haiti on Saturday, killing 1,297 people as of Sunday. Rescue operations are being carried out at a rapid pace amid the oncoming storm and the possibility of torrential rains due to it. The earthquake has injured at least 5,700 people and left thousands homeless.
Despite the scorching heat, people are forced to stay in the open and people are waiting for treatment in hospitals full of patients. The crisis could worsen earlier this week as Hurricane Grace could reach Haiti by Monday night.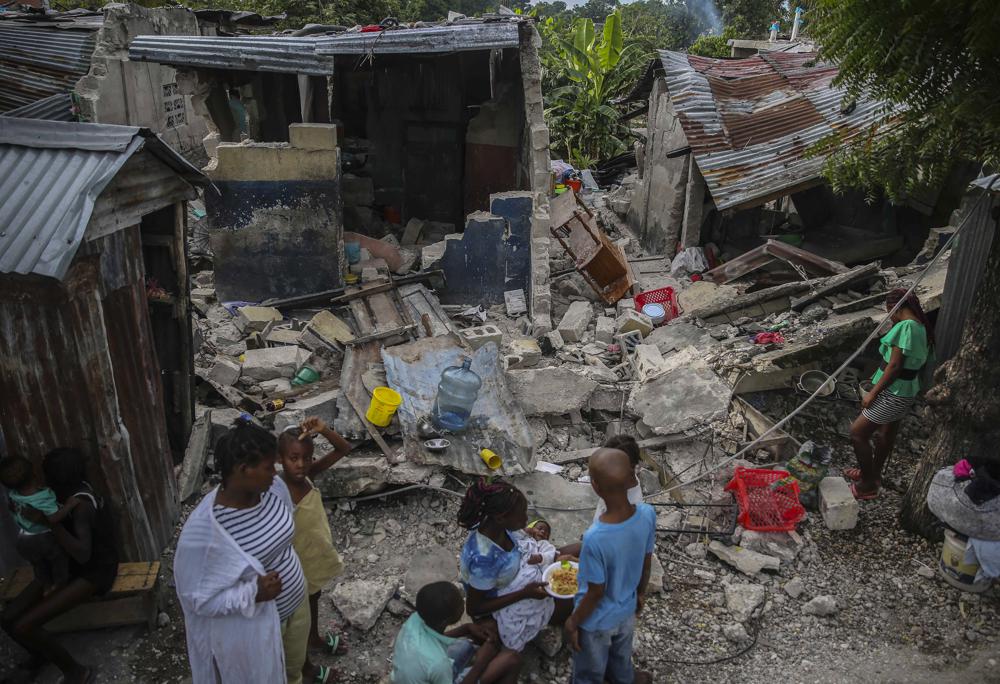 The US National Hurricane Center said on Sunday that the storm would not be very strong, but meteorologists warned that there was a risk of heavy rain, flooding and landslides.
many cities destroyed
Several cities were almost completely devastated by an earthquake in the southwest of Haiti on Saturday and landslides hampered rescue operations. Due to the earthquake, the suffering of the people of Haiti, already badly affected by the corona virus epidemic, has increased even more.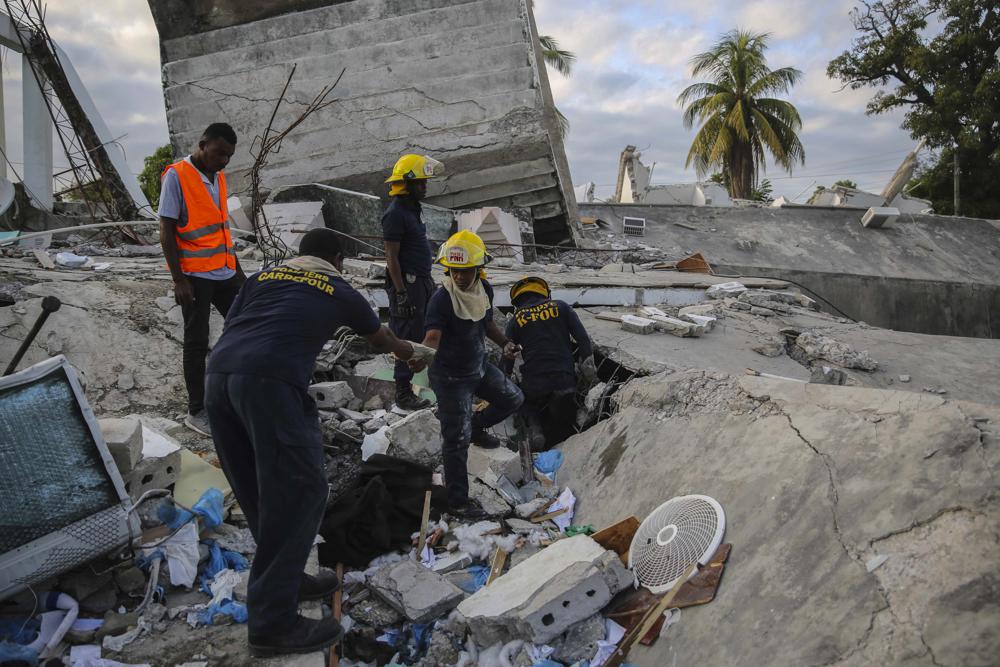 The US Geological Survey said the quake's epicenter was about 125 kilometers from the capital, Port au Prince. Tremors were felt here on Sunday as well. On Sunday, people thronged the local market to collect food items.
Prime Minister Ariel Henry said he was sending help to places where cities were devastated and hospitals filled with patients. The Prime Minister has declared a one-month state of emergency across the country. He said some cities were almost completely destroyed and local hospitals, especially those in the worst-hit Les Cayes, were overcrowded with patients.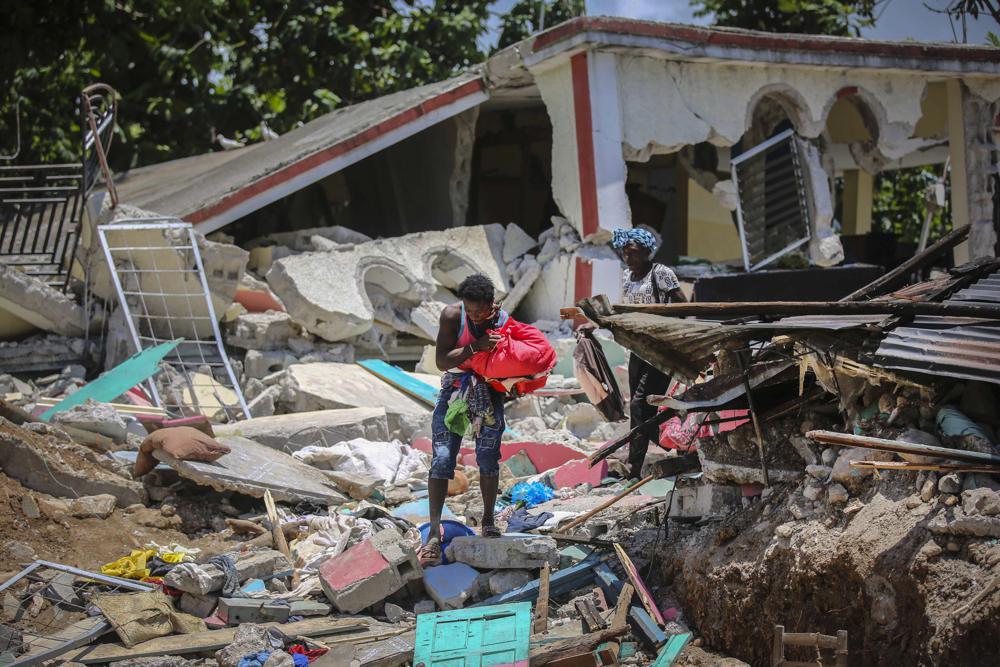 more than 7000 houses destroyed
Haiti's civil defense office said more than 7,000 houses were destroyed and about 5,000 were damaged. Hospitals, schools, offices and churches were also affected. This disaster on Haiti comes at a time when it is battling the corona virus epidemic and it lacks the resources to deal with these crises.
US President Joe Biden has appointed USAID Administrator Samantha Power as the coordinating officer for US aid to Haiti. Power said on Sunday that USAID was sending search and rescue teams from Virginia at the request of Haiti's government. A team of 65 people will deliver special equipment and medical supplies to aid in disaster response.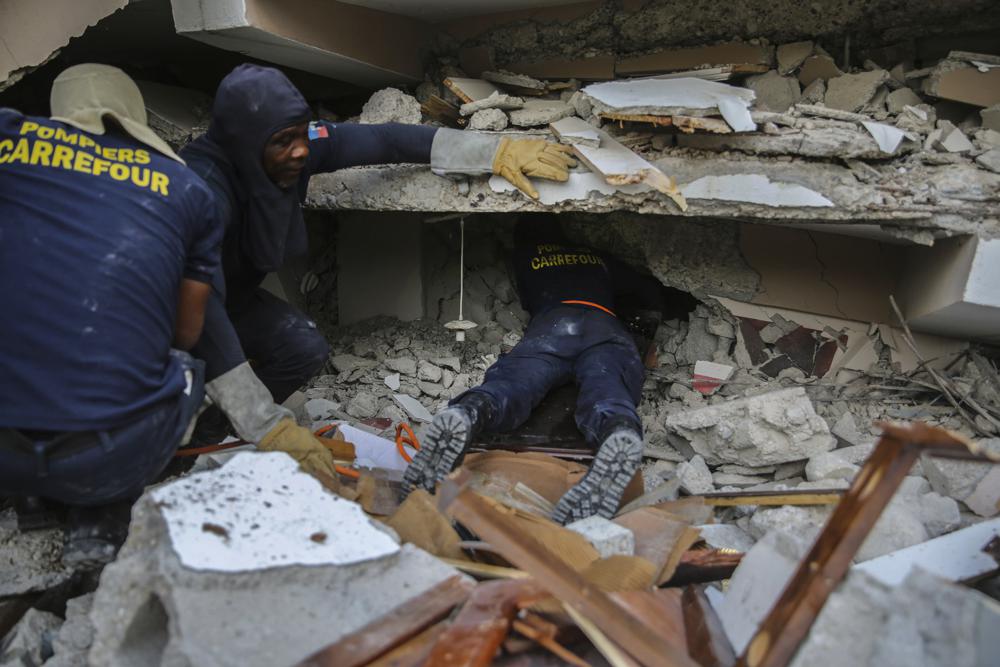 The US Coast Guard said a helicopter was transporting medical workers from the capital of Haiti to the quake-hit area and bringing the injured to Port o Prince. Cuba's 253-member health mission has also reached Haiti.

#Haiti #earthquake #death #toll #rises