Delhi HC to pass final order in oxygen concentrators black marketing case today-India News , Technomiz

Coronavirus Latest News LIVE Updates: The high court on Tuesday declined to direct an expeditious decision on a bail plea filed by Navneet Kalra, a day after a city court remanded him to three days' police custody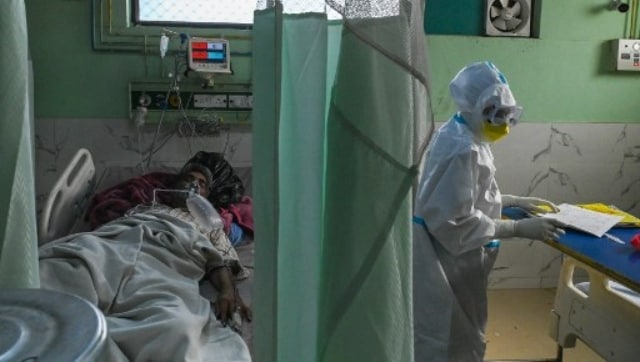 Coronavirus
Latest News LIVE Updates: The high court on Tuesday declined to direct an expeditious decision on a bail plea filed by businessman Navneet Kalra, a day after a city court remanded him to three days' police custody.
Kalra was nabbed from Gurugram on Sunday night and was formally arrested on Monday. He was on the run for over a week since the seizure of more than 500 oxygen concentrators from Khan Chacha, Town Hall, and Nega and Ju restaurants owned by him.
With the death of 3,874 more coronavirus
patients in the past 24 hours, the total number of fatalities in the country increased over 2.87 lakh on Thursday, said the health ministry.
This takes the national fatality rate to 1.11 percent.
India registered 2,76,070 fresh coronavirus
infections in the past 24 hours, pushing the overall count over 2.57 crore on Thursday, according to the Union health ministry.
The health minister said that 51 crore COVID-19
vaccine doses will be made available by July and 216 crore more between August and December.
He urged states to ensure that the healthcare and frontline workers are fully vaccinated, as they form the vulnerable categories.
Union health minister Harsh Vardhan Wednesday said India will have procured 267 crore COVID-19
vaccine doses by the end of this year, and will be in a position to inoculate at least all of its adult population, according to an official statement.
BJP president JP Nadda Wednesday said the coronavirus
vaccine will be available for all in the country by December.
He accused the Congress of spreading anarchy at the time of the pandemic.
Nadda was reviewing the COVID-19
situation in Rajasthan in a virtual interaction with BJP state president Satish Poonia and party MPs from the state, a party statement said.
Nadda said the prime minister had warned the chief ministers of the states in March itself and asked them to be prepared for the second wave of coronavirus
.
"India developed two indigenous vaccines for the first time in just nine months, which have been administered to 18 crore Indians so far. By the end of December, the vaccine will be available to all and its calendar has been set," he said.
Nadda said the Modi government at the Center has ensured the availability and supply of oxygen and medicines to all the states.
He said that real face of the Congress has been exposes after revelation of its "tool kit".
Even at the time of the pandemic, the Congress is trying to spread anarchy in the country and is working to destroy the morale of the people by spreading confusion among them, he alleged.
Besides Poonia, Union ministers Arjunram Meghwal, Gajendra Singh Shekhawat, Kailash Chaudhary, MPs PP Chaudhary, Narendra Kumar, Manoj Rajoria, Jaskaur Meena, Swami Sumedhanand and Ranjita Koli joined the meeting.
#Delhi #pass #final #order #oxygen #concentrators #black #marketing #case #todayIndia #News #Technomiz