Victory of 'radicalism' in Iran, how important is this mandate from the point of view of Indian interests? Iran hard-line cleric wins presidential election, what it means for India
The victory of 'radicalism' in Iran, how important is this mandate from the point of view of Indian interests?&nbsp | &nbspPhoto Credits:&nbspAP, File Image
Headlines
International fraternity reacts differently to Ibrahim Raisi's victory in Iran
This election is also very important from the point of view of Indian interests, which have had strategic and business ties with Iran.
Ibrahim Raisi is a leader of 'conservative' thinking and also close to Iran's supreme leader Ayatollah Ali Khamenei
New Delhi : Iran's recent presidential election has won the victory of Ibrahim Raisi, who is described as a leader of 'radical' thinking. There is a reaction from all over the world on the presidential election held in Iran and its results. These reactions show the world's attitude towards Iran's new leadership. Reacting to the Iran election, where the US expressed its 'regret' that the people of Iran are still not being allowed to choose their leader in a democratic and fair way, while Israel reacted sharply to the newly elected President of Iran. Even the hangman has said. However, there are also countries like Russia, Syria, Iraq, Turkey, United Arab Emirates, which have extended their best wishes to the new leadership of Iran. India is also one of the countries which have wished for further strengthening of bilateral ties by conveying best wishes to the newly elected President of Iran.
Congratulating Iran's newly elected President Ibrahim Raisi, Prime Minister Narendra Modi on Sunday referred to India-Iran relations. In this congratulatory message given through Twitter, PM Modi said, 'Congratulations to Ibrahim Raisi on being elected as the President of the Islamic Republic of Iran. I look forward to working closely with them to further strengthen ties between India and Iran. This election of Iran is really special in many ways in terms of relations between India and Iran. It is to be noted here that the relations of any two countries are not only affected by the issues between them, but there are also many international circumstances, which affect the relations of two countries. This is equally true in Indo-Iranian relations.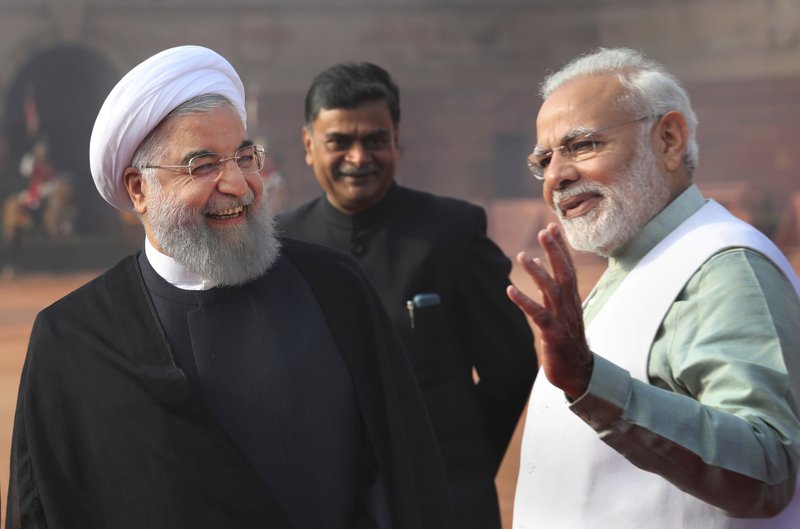 PM Modi/AP with Iranian President Hassan Rouhani
Iran and the nuclear deal
This election of Iran is very special in the context of the country's nuclear program and the 2015 agreement with Western countries on this issue. Angered by Iran's nuclear program, it was banned by Western countries, who believe that Iran's nuclear program is not aimed at peaceful purposes. International sanctions have caused great damage to Iran's economy. But in 2015, at the initiative of the US, many sanctions were lifted on Iran after the agreement with the five permanent members of the Security Council – America, Britain, France, China, Russia and Germany, which has given a great boost to its economic activities. was given. Iran was also involved in this agreement, which became known worldwide as the P5+1 agreement.
The role of the then President of America, Barack Obama, was important in this agreement with Iran and Western countries in Vienna. However, after the change of leadership in the US in 2016, the clouds of crisis started hovering over it. Donald Trump, who became the US President after Obama, pulled out of the deal in 2018 saying that it gave more concessions to Iran and it was not in the interest of America. The move was followed by the US apparently imposing a series of sanctions on Iran, which had started gaining momentum three years ago after concessions from sanctions. Now that there was a change of power in America once again and Joe Biden became the President, the statements from the American leadership indicated that America can now join this agreement again. However, after the election results of Iran, once again the clouds of crisis have started hovering over it.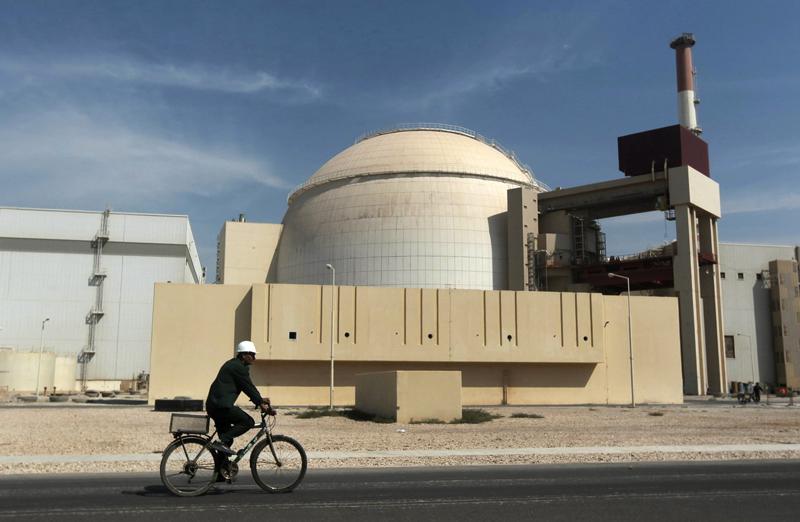 Iran's Bashar Nuclear Power Plant Reactor Building/AP
Indian interest in Iran
Negotiations have been going on in Vienna since April to restore the nuclear deal between Iran and the world's powerful western countries, so that the US can lift the sanctions on Iran and return to the agreement. It is also very important from the point of view of Indian interests. But from the reports that have come out so far, it is clear that there are still disagreements on many important issues, which need to be resolved. In Iran, this issue seems to be hanging further after Raisi's presidential election. Raisi is known to be an outspoken critic of Western countries and there are many issues on which he has differed with the Western world. One such important issue is the execution of thousands of prisoners held captive after the Iran-Iraq war. Raisi has been part of a group of clerics that in 1988 signed an order to kill thousands of detainees on the orders of the then supreme leader of Iran, Ayatollah Ruhollah Khomeini. After this, America also imposed sanctions on Reisi. After Raisi is now elected President of Iran, it will be a matter to be seen how easily America proceeds with this agreement.
India is closely monitoring the international developments regarding this agreement. If this agreement on Iran's nuclear program is restored and it gets relief from sanctions, then it will also be favorable in terms of Indian interests. Iran's economic progress is also crucial for India's biggest Chabahar project, which has already been crippled by sanctions and then COVID. Chabahar port is very important for trade between India, Iran and Afghanistan. This will give India a direct route to connect with Central Asia. It will also help in connecting with Russia and Europe. This is the reason why India is engaged on every economic and diplomatic front for the work to be completed here as soon as possible. On the initiative of India, the US has also given some relaxation on this project, but without easing the sanctions, the hope of the Iranian economy may fade, which may ultimately have an impact on India's economic and business interests. And the relaxation of sanctions requires the restoration of the 2015 nuclear deal with Iran and six countries of the Western world.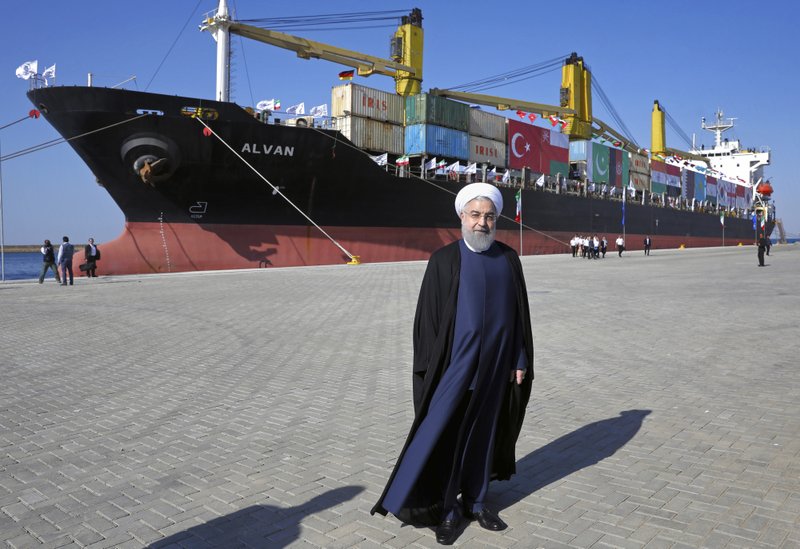 Hassan Rouhani/AP at Chabahar Port
New Nizam and Indo-Iran Relations
At the same time, after the coming to power of Raisi, considered close to Iran's Supreme Leader Ayatollah Ali Khamenei, in what direction India and Iran's bilateral relations grow, it will be a matter to be seen. India and Iran have been economic and strategic allies for a long time. There have also been historical-cultural ties between the two countries and despite being Islamic republics, relations between India and Iran have been 'friendly', but how the 'conservative' trend of the new leadership takes the mutual relations forward, it remains to be seen. Will be Then in recent times, India's closeness with America has increased, while Iran's distance with America is clear. At the same time, the situation of confrontation between Iran and Israel is also not hidden from anyone, while India's defensive ties with Israel have strengthened in the last few years. Although these circumstances have been present in Indo-Iran relations before, but now due to the change of Nizam and the command of the 'conservative' face Raisi, many speculations have been strengthened. Then Kashmir is also an important issue, about which the statements of the Supreme Leader of Iran have already angered India. India is also closely watching the approach of the new Nizam led by Raisi, which has already made it clear that it does not accept any kind of international interference on the issue. For the time being, the hope is only about good and strong relations between India and Iran, as the Prime Minister has also said in his tweet.
(Disclaimer: The views expressed in this article are the personal of the author and the Times Network does not endorse the views)

#Victory #radicalism #Iran #important #mandate #point #view #Indian #interests #Iran #hardline #cleric #wins #presidential #election #means #India