What is the issue related to women, about which half of the population took to the streets against Erdoदोan in Turkey, why did turkey withdraw from istanbul convention, that pissed off women
What is the issue related to women, due to which half of the population came out on the streets against Erdogan in Turkey&nbsp | &nbspPhoto Credits:&nbspAP
Headlines
Turkey formally withdraws from the 'Council of Europe Istanbul' treaty
Women in Turkey have taken to the streets against this decision of the Erdogan government.
The Erdogan government is believed to have taken this decision under pressure from conservatives.
Istanbul : Turkish President Recep Tayyip Erdogan is the target of half the population. Women have taken to the streets against him. She has been opposed to Turkey's exit from the 'Council of Europe Istanbul' treaty. Turkey had announced this long ago, from which it has now formally separated. After this, the anger of women has flared up against the Erdogan government.
Protest against the decision of the Erdogan government
Women demonstrated on the streets of Istanbul in Turkey regarding this issue. Turkey formally withdrew from the treaty on 1 July, which it had joined nearly 10 years ago in 2011. Turkey had announced its withdrawal in March this year from this international agreement considered important in protecting women from violence, after which there has been outrage among women here.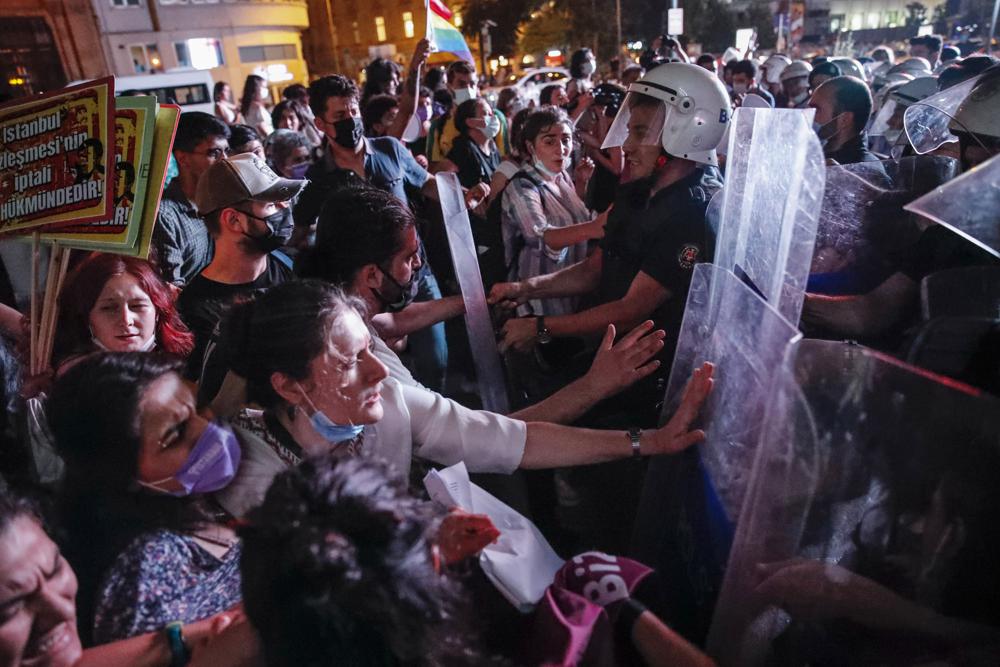 This decision of the Erdogan government has been protesting in Turkey for the past few months. In many cities of the country including Istanbul, women are protesting against this and demanding the restoration of the agreement. Turkey's move is being seen as a major setback to efforts being made to protect women and protect them from violence, which has also been criticized by European activists.
conservatives were not happy
Women activists have called this decision of the Erdogan government 'disastrous'. It is being told that the decision was taken under the pressure of the fundamentalists. According to the reports that are coming out about Turkey, this treaty mentions many such things in favor of women, which Turkish conservatives do not like. They have been seeing it as a weakening of family structures.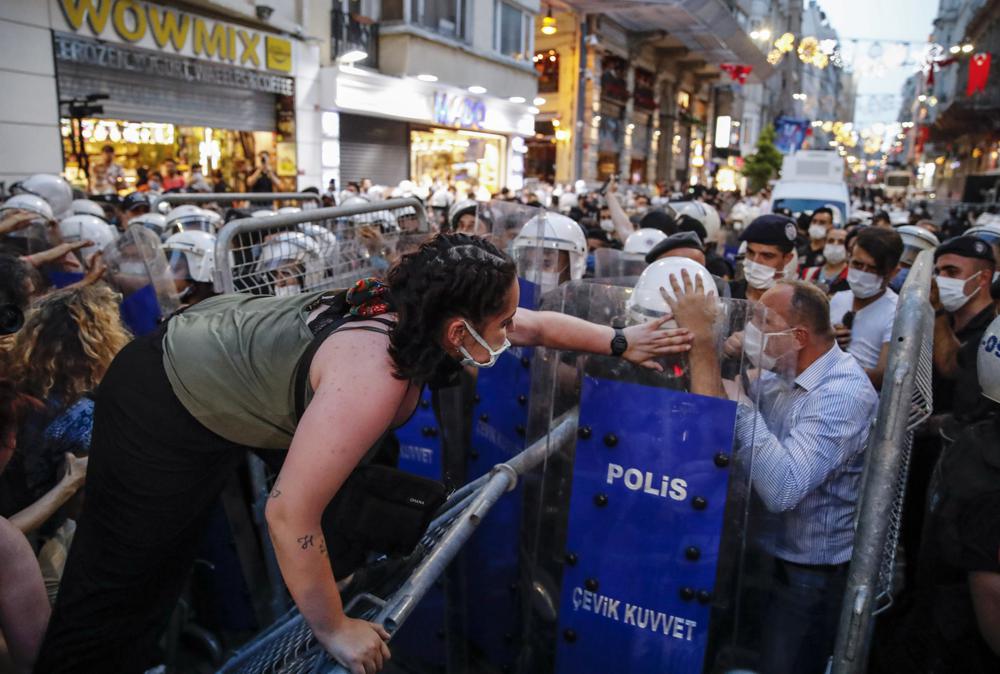 This international agreement, known as the Istanbul Treaty, has provisions to delegate the responsibility of taking steps to prevent sexual violence against women, protect the victims and prosecute the perpetrators, which a section of Turkey was unhappy with. Those who advocated a review of the treaty included some functionaries of Erdoan's party.
Turkey's Erdogan government has announced a separate action plan in this direction after pulling out of the deal to ensure the protection of women's interests. This includes goals such as reviewing judicial procedures to tackle violence against women, improving protection services, and collecting data on violence. Although Turkish women are not satisfied with this, they are adamant on the demand for the restoration of the Istanbul Treaty.

#issue #related #women #population #streets #Erdoदan #Turkey #turkey #withdraw #istanbul #convention #pissed #women