When Amrish Puri was called Anti nation, Amrish Puri Birthday
Amrish Puri&nbsp
Headlines
Today is Amrish Puri's birthday.
Amrish Puri played the character of Mula Ram in the film Indiana Jones.
Amrish Puri was even called Anti National for this film.
Mumbai. Whenever there is talk of a dreaded villain in Bollywood, the first name that comes to mind is Amrish Puri. Today is the 89th birthday of Amrish Puri. Amrish Puri had made his acting debut not only in Bollywood but also in Hollywood. Amrish acted in Steven Spielberg's Indiana Jones. After this film, he was even called Anti National.
In the year 1984, Amrish Puri played the character of Indiana Jones Mula Ram. The story of the film was about an Indian village where the villagers were searching for a miraculous gem so that they wanted to save the children from the sly Aghori. Amrish Puri had told in the book The Act of Life that he was called Anti National after doing this film. Amrish writes, 'Working with Spielberg was the biggest opportunity of my life. I don't regret it.
Amrish Puri wrote, 'This is very stupid'
Amrish Puri further writes in the book, 'I don't think I did anything that made me called Antinational. It is very stupid that this thing should be taken so seriously. The film was based on an old tradition of India which was magically shown. The film begins in Shanghai where the plane breaks down and the passengers jump into the mountain via rafts and reach India. Can this ever happen in real life? '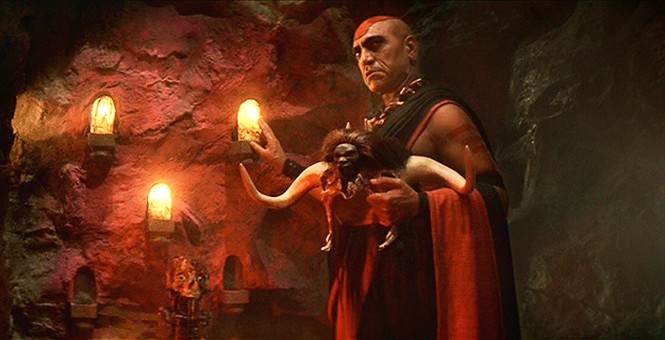 this dispute happened
Regarding the film Indiana Jones, it was said that Indian culture was wrongly shown in it. The Censor Board had banned it for some time and the film was not released in theatres.
Amrish Puri wrote, 'Magical stories are only stories. Like our Panchatantra. I know we are sensitive about our culture. We ourselves do it in our films but, when a foreign director does it, we create noise.

#Amrish #Puri #called #Anti #nation #Amrish #Puri #Birthday