Anupama Serial Rupali Ganguly on Rift sudhanshu pandey rupali ganguly fight
Anupama &nbsp
Headlines
The news of rift is coming out from the sets of Anupama TV serial.
Rupali Ganguly has broken her silence on the rift on social media.
Rupali Ganguly said that please believe what you heard.
Mumbai. The news of a collision is coming out from the set of TV serial Anupama. According to the reports, there is no relationship between the lead actors of the serial Rupali Ganguly and Sudhanshu Pandey. Not only this, the set of the show is divided into two factions. Now Rupali Ganguly herself has broken her silence on this.
Rupali Ganguly has shared a meme on her Insta story. It reads, 'Whatever you hear about me, please believe it. I don't have time to explain myself. If you want, you can also add something from your side. Where Rupali Ganguly has tried to quell the whole controversy in a funny way. At the same time, Sudhanshu Pandey has not issued any statement from his side on this.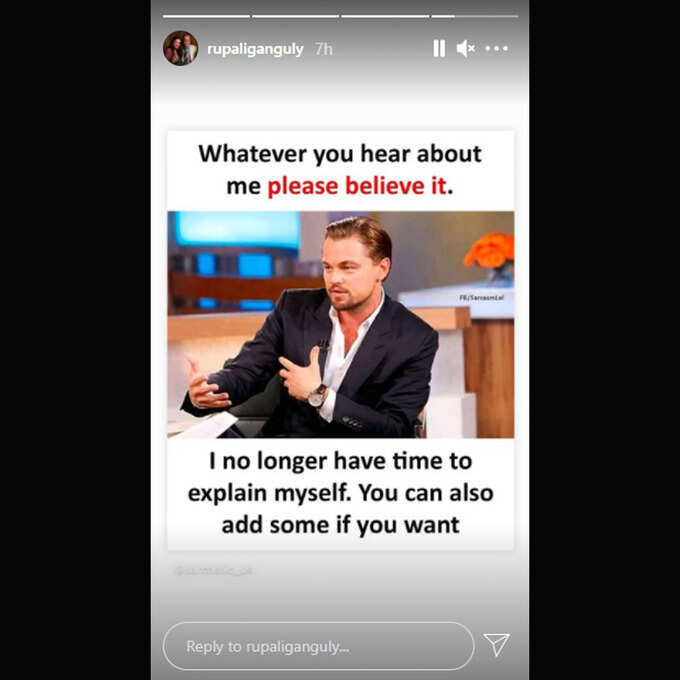 Starcast divided into two groups
According to reports, one group is formed of Sudhanshu Pandey, Madalsa Sharma, Paras Kalanawat and Anagha Bhosle. On the other hand, Rupali Ganguly, Alpana Buch, Ashish Mehrotra and Muskan Bamne are included in the other group. It is worth noting that in the past, when the promo of the show was released, Sudhanshu Pandey has shared it on social media. Sudhanshu tagged many actors of Starcast, but did not tag Rupali Ganguly.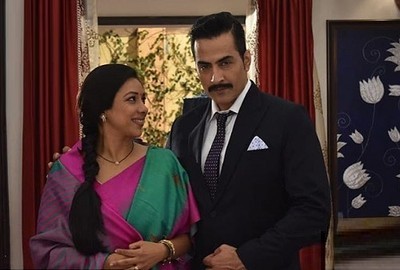 The story of the serial will increase like this
Talking about Anupama's story, Anupama and Vanraj are coming closer once again. According to the reports, Geeta's maid is going to be cut in the upcoming episode. Geeta works on her own free will at Vanraj's place.
Geeta constantly misbehaves with Ba. Anupama does not like this bad behavior of Geeta at all. Anupama will take the decision without any thought. After this Anupama will show Geeta the way out of the house. Vanraj will support it but Kavya will get angry.

#Anupama #Serial #Rupali #Ganguly #Rift #sudhanshu #pandey #rupali #ganguly #fight