India records 86,498 new cases, 2,213 deaths in 24 hours; Rajasthan eases lockdown-Health News , Technomiz

Coronavirus Live News Updates: Narendra Modi on Monday had announced the Centre will provide free coronavirus vaccines to states and union territories for inoculation of all above 18 from 21 June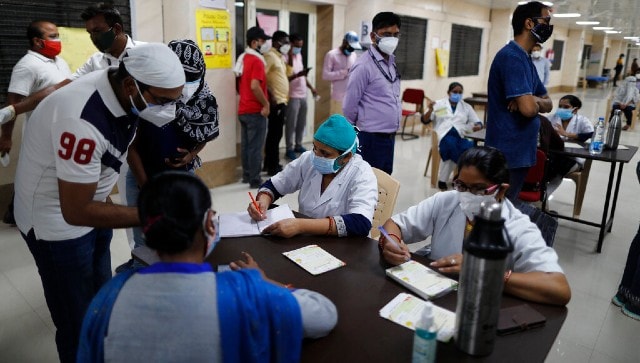 Coronavirus
LATEST News Updates: India reported on Tuesday a daily rise in new coronavirus
infections of 86,498 cases over the past 24 hours, the lowest in 66 days, according to a statement by government.
The total cases stand at 2,89,96,473, of which 13,03,702 are active cases. The daily toll was 2,123, while the total COVID-19
deaths so far stood at 3,51,309.
According to data released by the health ministry, 23,61,98,726 vaccine doses have been administered so far.
Prime Minister Narendra Modi on Monday had announced the Centre will provide free coronavirus
vaccines to states and union territories for inoculation of all above 18 from 21 June. Asserting that vaccine supply would be increased significantly in the coming days, Modi said the centre has now decided to buy 75 percent of jabs from vaccine makers for free supply to states, while private sector hospitals will continue to procure 25 percent of vaccines but they cannot charge more than Rs 150 per dose over the pre-fixed price.
Glaring COVID-19
vaccine inequality has created a "two-track pandemic" with Western countries protected and poorer nations still exposed, World Health Organization head Tedros Adhanom Ghebreyesus said, renewing pleas for shot donations.
#India #records #cases #deaths #hours #Rajasthan #eases #lockdownHealth #News #Technomiz