vistadome coaches indian railway | Vistadome coach will give a new impetus to tourism, will soon be able to enjoy the beauty of Western Ghats, Enjoy scenic Western Ghats with Vistadome coaches of Indian railways
Enjoy the beauty of Western Ghats by Vistadome coach&nbsp | &nbspPhoto Credits:&nbspTwitter
Bangalore : In terms of tourism, the newly designed Vistadome coach trains of Indian Railways are being considered very special. South Western Railway (SWR) has decided to install all new Vistadome coaches in several long distance trains running in the state. This is expected to give a new impetus to tourism. Through these transparent vistadome coaches, passengers will be able to observe the natural beauty of nature, especially the Western Ghats up close.
South Western Railway has decided to install Vistadome coaches in all daytime express trains with effect from July 11, 2021. For this, firstly the trains running between Yesvantpur and Mangaluru Junction in Bangalore have been selected. These include Yesvantpur-Mangaluru Junction-Yesvantpur Weekly Express Special (Train No. 06540/06539), Yesvantpur-Karwar Tri-Weekly Special (06211/06212) and Yesvantpur-Mangaluru Junction Gomateshwar Tri-Weekly Express Special (06575/06576).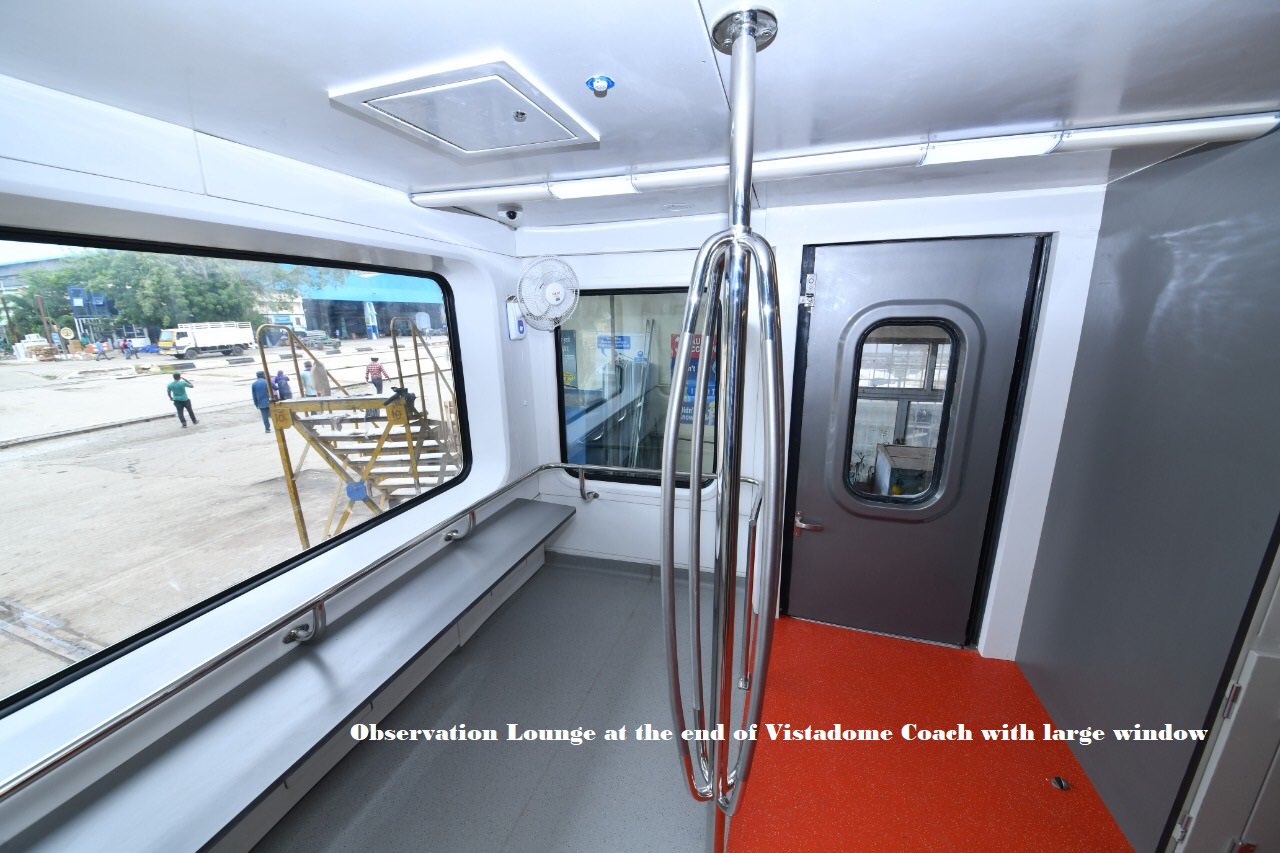 How much will the ticket cost?
Once operational, these trains will start traveling on their scheduled route daily with similar coaches, for which booking of tickets can be done online in advance. For traveling between Yesvantpur to Mangaluru each ticket costs around INR 1,670 which includes reservation, GST and other charges.
At the same time, each ticket between Hassan and Mangaluru Junction will be available for Rs 960, while the ticket price for travel between Hassan and Subramanya Road station will be Rs 725. Sakleshpura-Subramanya Road and Yesvantpur-Subramanya Road will cost Rs 625 and Rs 1,175 respectively. These charges are the same as the executive class ticket on Shatabdi service.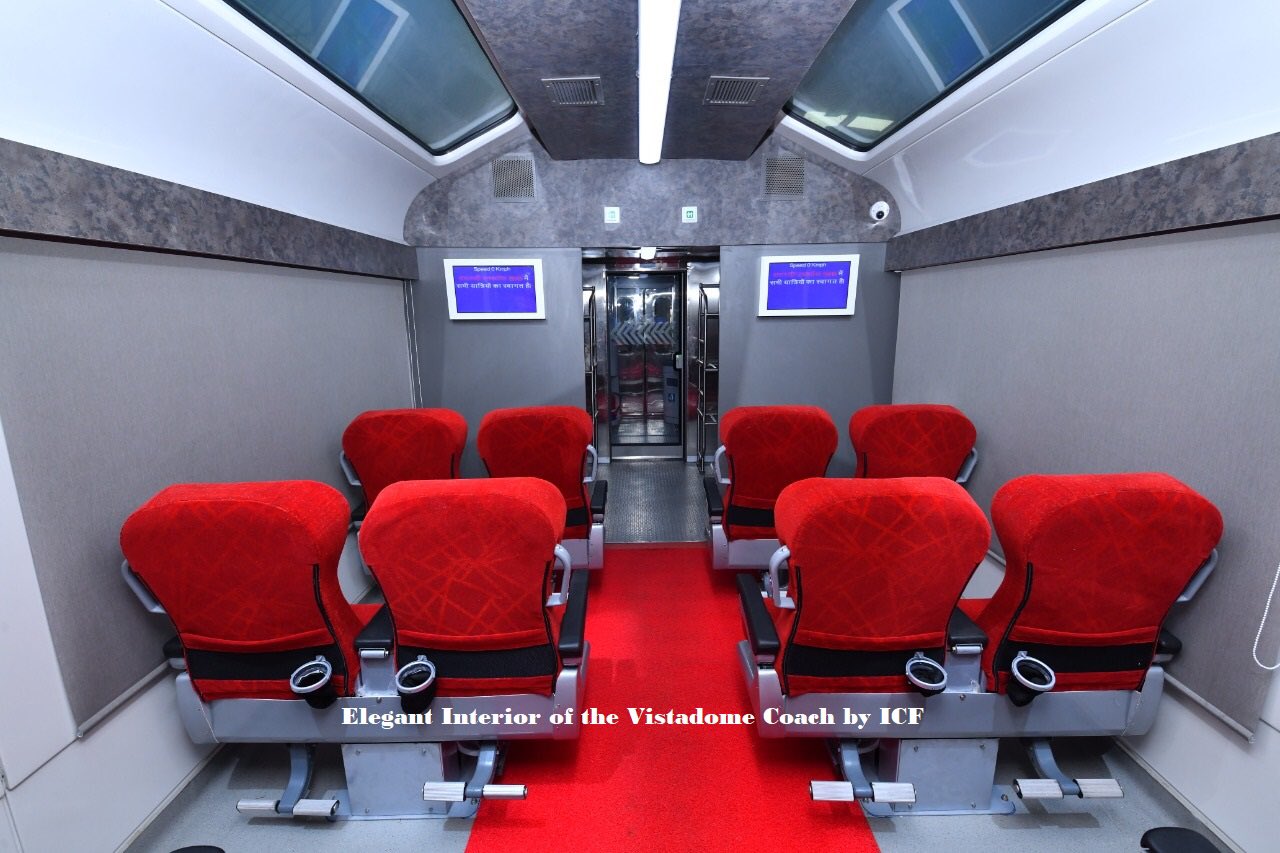 What can I watch through Vistadome Coach?
Every passenger sitting in the Vistadome coach of the express trains operating through the Western Ghats will be able to see the greenery and natural beauty up close. The beautiful Sakleshpur-Subrahmanya Ghat section is the main attraction of these trips. South Western Railway officials say that the Vistadome coaches fitted in express trains will undoubtedly offer a breathtaking view of the mountains and valleys, which become even more beautiful during monsoons.
What is the specialty of Vistadome Coach?
Each Vistadome coach has a seating capacity of 44 people. These seats can be rotated up to 180 degrees. It has wide and large windows through which the view outside can be seen clearly. The rooftop with anti-glare glass enables passengers to see the sky as well. Each coach is equipped with CCTV surveillance and fire protection systems, besides 'content-on-demand' LED display screens, an oven, refrigerator, mini pantry, multi-level steel luggage shelves and separate mobile charging sockets for each passenger. is also in it.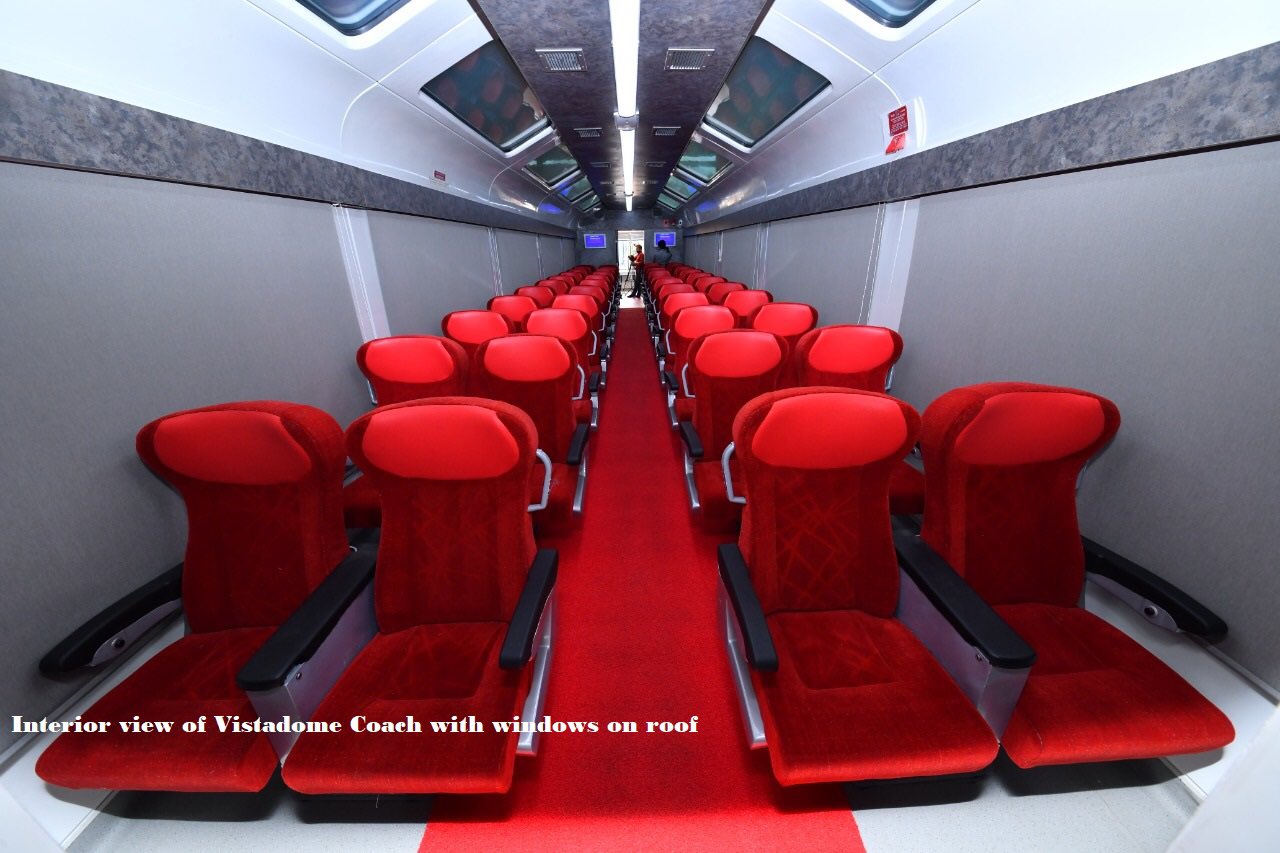 Apart from this, the Vistadome coach also gets automatic sliding doors and bio-toilets. The seats also have snack tables, which will be foldable. It is similar to the features seen in planes. They are also equipped with GPS based public address system and Braille signage.

#vistadome #coaches #indian #railway #Vistadome #coach #give #impetus #tourism #enjoy #beauty #Western #Ghats #Enjoy #scenic #Western #Ghats #Vistadome #coaches #Indian #railways