Bigg Boss 15 Ott Day 14 Highlights Akshara Singh and Zeeshan Khan Massive Fights Bigg Boss Intervene in between
Akshara Singh, Zeeshan Khan&nbsp
Headlines
Akshara Singh's mercury has gone up in Bigg Boss 15 OTT.
A fight broke out between Akshara Singh and Zeeshan Khan.
Akshara Singh injures herself.
Mumbai. In Bigg Boss 15 OTT today, there was a fierce fight between Captain Zeeshan Khan and Akshara Singh of the house. At the same time, Bigg Boss has given a new task to the family members today. The name of this task is bitcoin.
As the day progresses in Bigg Boss 15 OTT, the temperature of the house is also increasing. At the beginning of the 14th day, there is a fight between Zeeshan Khan and Akshara Singh over household items. Akshara once again starts shouting loudly in anger. On the other hand, Neha Bhasin, Zeeshan Khan, Milind Gaba, Karan Nath were seen having fun in the swimming pool.
Bigg Boss 15 Ott Day 14 Highlights
In today's episode of Bigg Boss, we give a task called bitcoin to the family members. As part of the task, the family members have to be told that among Milind Gaba, Nishant Bhatt, Prateek Sehjpal, Neha Bhasin and Shamita Shetty which is the safe game, which is normal, which member follows all the rules. Which member is transparent and which member is trustworthy.
Everyone gets a bitcoin under the task. Milind Gaba becomes the most valuable player of the house. The new captain (bossman) of the house asks Akshara Singh to keep the belongings. After this Akshara gets furious with anger. When Zeeshan keeps his belongings, Akshara's mercury rises more.
Akshara starts throwing things in anger. Zeeshan then tells Akshara that she has a cooking duty. After that the fight escalates. In the end, the family members have to separate the two.
Akshara tells the family that she will do the work of her own free will. No one can force them to work. Akshara insists on going to the confession room. After that she starts hurting herself. Akshara says that she will kill herself.
The family members explain to Akshara but, she does not get the treatment. Finally, Bigg Boss calls Akshara Singh to the medical room. On the other hand there is a fight between Neha Bhasin and Divya Agarwal.
After this Neha Bhasin also fights with Prateek Sahajpal. After this, the family members have to intervene and remove both of them. Neha starts pushing her own connection to Milind Gaba.
Bigg Boss scolds Akshara Singh. Bigg Boss says that you cannot pressure or threaten Bigg Boss to invite you to the confession room. Only Bigg Boss will decide whether to be called in the confession room or not.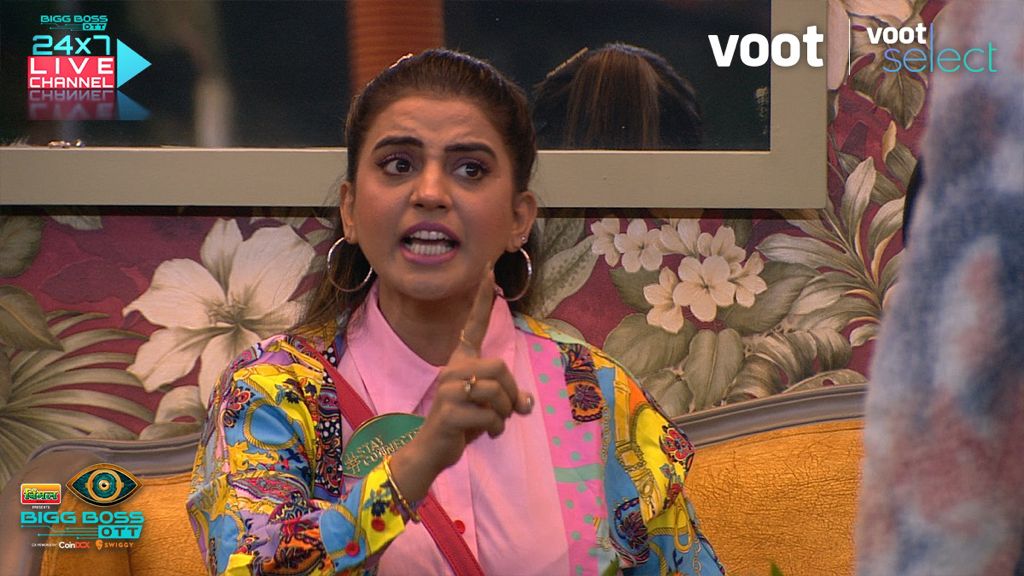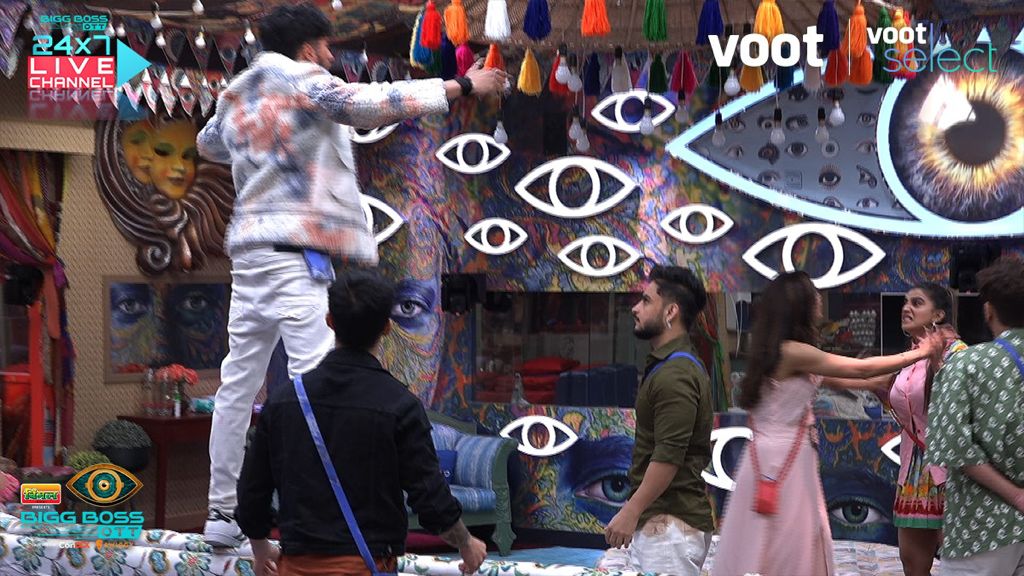 Some of the family members live near Akshara and some near Zeeshan. In the end, wearing a smile tries to lighten the atmosphere of the house. Everyone starts laughing at his comment.

#Bigg #Boss #Ott #Day #Highlights #Akshara #Singh #Zeeshan #Khan #Massive #Fights #Bigg #Boss #Intervene