Bigg Boss 15 Ott Day 3 Highlights Akshara Singh – Shamita Shetty fight over food, Bhojpuri actress threatens hunger strike Shamita Shetty and Akshara Singh Fights Over Food
Bigg Boss 15 Ott Highlights: On the third day of Bigg Boss 15 OTT, Seema Aunty entered the house. At the same time, there was a fierce debate between Akshara Singh and Shamita Shetty over food. Know what happened in Bigg Boss…
Bigg Boss 15 OTT Day 3 Highlights&nbsp
Headlines
Seema Aunty entered the house today in Bigg Boss 15 OTT.
Akshara Singh and Shamita Shetty have a fight over food.
Bigg Boss announces Prateek Sahajpal as Bigg Boss and Akshara Singh as Boss Lady.
Bigg Boss 15 OTT: Matchmaker Seema Taparia aka Seema Aunty has entered the house on the third day of Bigg Boss 15 OTT. At the same time, today there was a fierce fight between Neha Bhasin and Akshara Singh. At the same time, Bigg Boss says that Prateek is the Bigg Boss and Akshara Boss lady of the house.
There is an argument between Shamita Shetty and Akshara Singh about getting up early in the morning. At the same time, Neha Bhasin then explains to Akshara Singh that Shamita has asked her to eat and not Akshara Singh. Akshara Singh says that she is not getting food in the house. Here everyone should think about it. Akshara complains to Divya and Shamita. Shamita tells that she has stomach related disease.
Bigg Boss 15 Ott Day 3 Highlights
Akshara Singh gets angry with Shamita Shetty. She says that she wants to be high profile by speaking English. After this Akshara Singh says in front of the camera that she will not eat food at all in the house.
Bigg Boss informs the housemates that matchmaker Seema Taparia is coming to the house. All connections have to meet the limit. Zeeshan and Urfi go to Javed at the garden area. After this Nishant and Mooj go to Jattana. Nishant says that there are many people in the house, so it is necessary to talk to everyone.
Karan Nath and Riddhima come to meet Seema. Seema asks them what are you guys missing the most. Seema says Karan Nath is running back from his connection. Seema explains to Karan that he should go ahead and not keep quiet.
Seema then calls Prateek and Akshara. Seema says you both have a good connection. Prateek says that the rest of the boys come to the house to speak when he speaks. Prateek says that he is the loudest in the house.
Seema then calls Shamita Shetty and Rakesh Bapat. Seema says you both are cute but, not pushing much. At the same time, there is an argument between Prateek Sahajpal and Divya Agarwal in the house. Divya calls Prateek a leech.
Seema calls its Milind and Neha Bhasin. Milind and Neha says our connection is strong. However, Seema says that she has to step out of her comfort zone.
She can go out after Seema talks to all the connections. At the same time, a heated argument is going on between Prateek and Divya. This time there is an argument between the two over food.
Bigg Boss gives a task to the family members based on the conversation with Seema Aunty. Bigg Boss says that there are six lollipops outside from 1 to 6. You have to give yourself a rating. The first number is the strongest and the sixth number is the weakest.
Prateek and Akshara assign themselves to a number. Rakesh and Shamita keep themselves at number two. Zeeshan and Urfi keep themselves on the third. After this Seema Aunty gives her rating.
Seema puts Akshara Singh and Prateek on the first number. At the same time, Neha and Milind keep Gaba at number two. Karan and Riddhima are at number three, Shamita Shetty and Rakesh come at number four. On the fifth comes Muskaan-Nishant and finally Urfi and Zeeshan.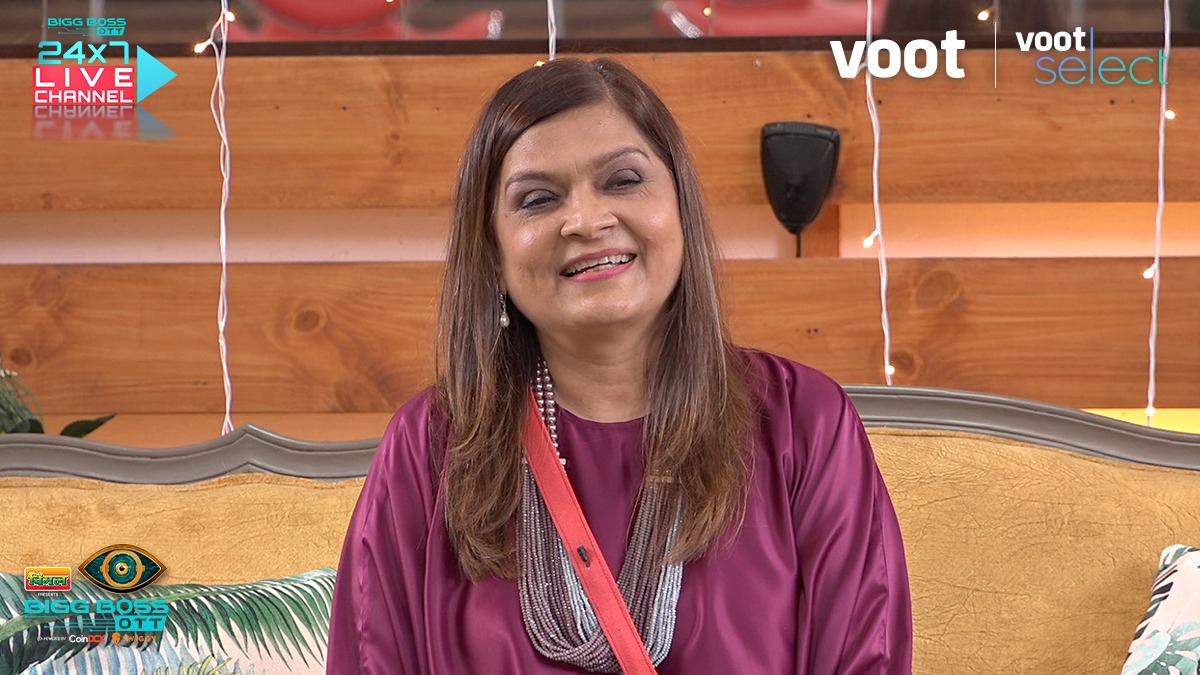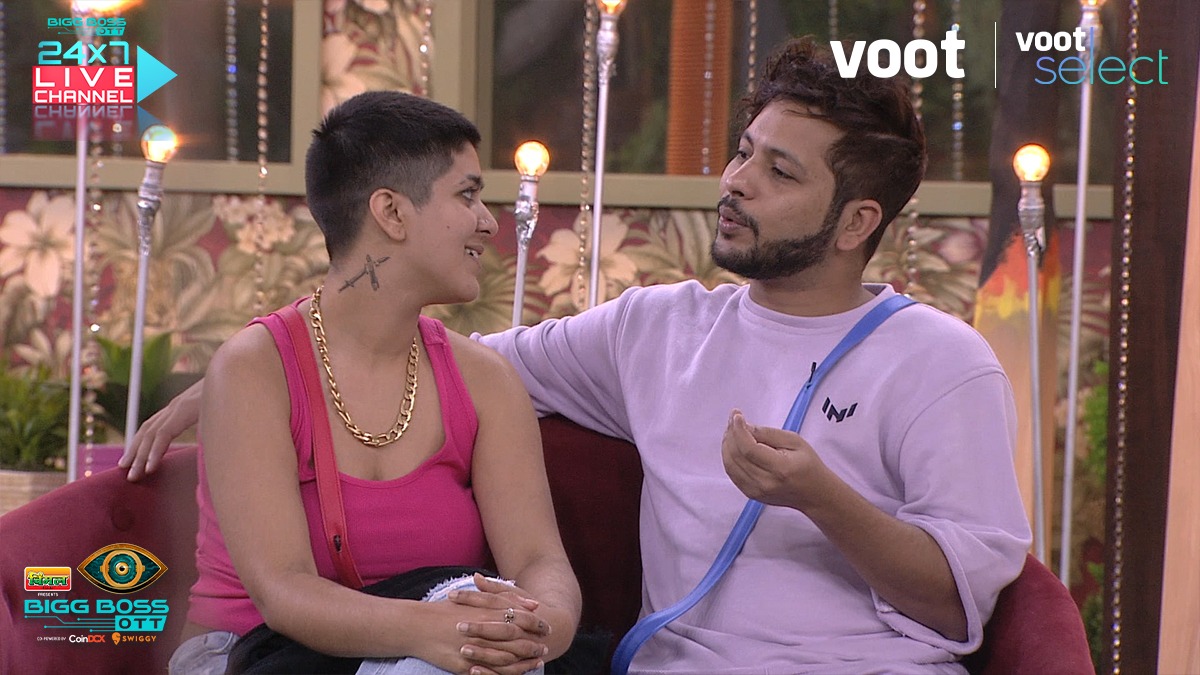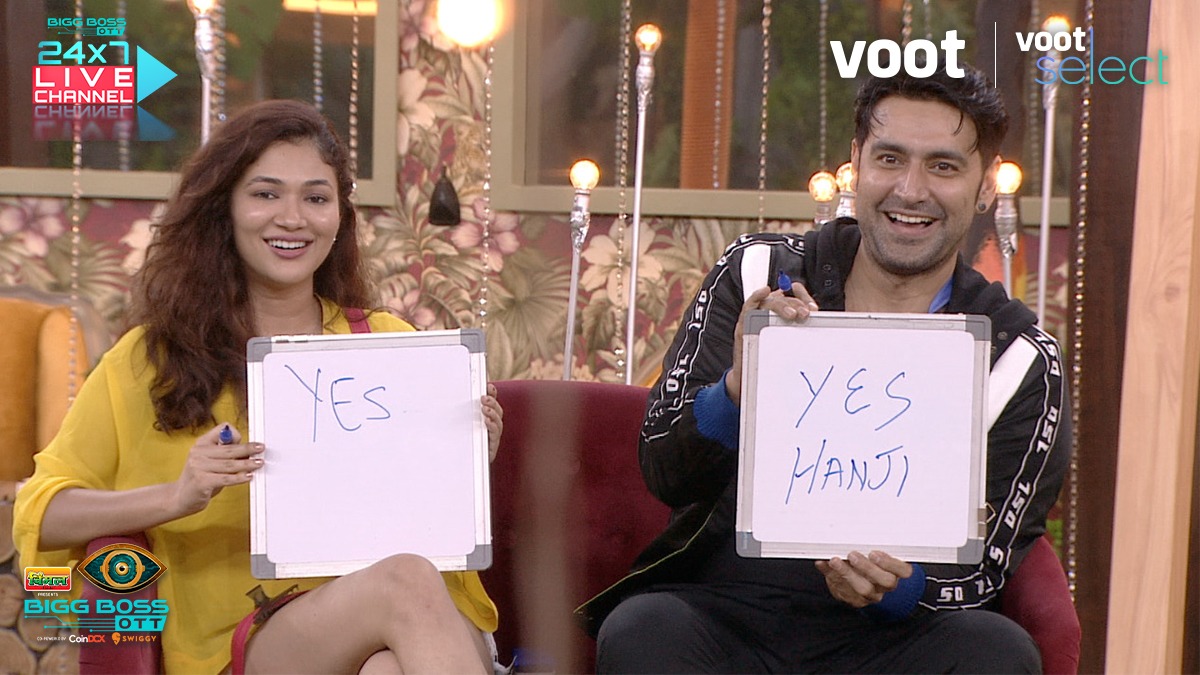 Bigg Boss asks the housemates to decide by mutual consent whether everyone has been given the right rating. Prateek is adamant that he will not move from the first number. After this Bigg Boss says that Prateek is the Bigg Boss and Akshara Boss lady of the house.
Bollywood News in Hindi (Bollywood News), Times now on Hindi news website -Times Now Navbharat. as well as more Hindi News us for updates google news Follow on.

#Bigg #Boss #Ott #Day #Highlights #Akshara #Singh #Shamita #Shetty #fight #food #Bhojpuri #actress #threatens #hunger #strike #Shamita #Shetty #Akshara #Singh #Fights #Food