Bihar to ease restrictions from tomorrow; night curfew to remain in place-India News , Technomiz

Coronavirus Live News Updates: Chief Minister Nitish Kumar said govt and private offices can work with 50 percent staffing till 4 pm (edited)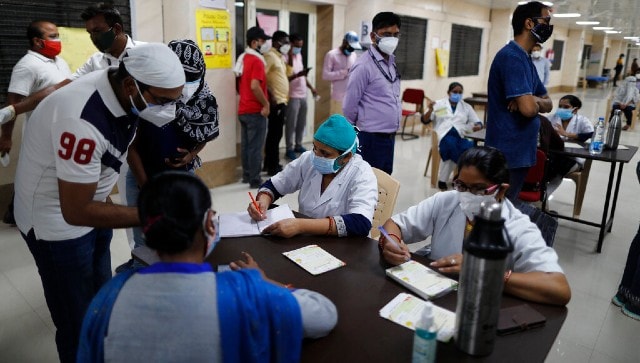 Coronavirus
LATEST News Updates:  Lockdown in Bihar, clamped over a month ago in view of the spurt in COVID 19 cases, will be lifted from Wednesday, Chief Minister Nitish Kumar said. "The lockdown has served the purpose of putting a check on coronavirus
cases. Hence it would now be done away with, though a few restrictions will remain," the chief minister said. He, however, clarified that night curfew will be in place from 7 pm to 5 am.
More than 1.19 crore COVID-19
vaccine doses are still available with the states and UTs to be administered, the Union Health Ministry said on Tuesday.
Uttar Pradesh government has ordered an investigation after the owner of a hospital in Agra was purportedly caught on video saying that the facility cut off the oxygen supply for patients for five minutes in April in a "mock drill".
As per the recently released vaccination guidelines by the Centre, vaccine doses will be allocated to states based on population, disease burden and vaccination progress. Moreover, wastage will affect allocation negatively.
As active cases in each district fell below 600, the Uttar Pradesh government decided to lift the coronavirus
curfew from 7 am to 7 pm in all districts, but night and weekend restrictions will still be continued.
India reported the lowest number of COVID-19
cases in 66 days, while the number fell under 1 lakh after 63 days. Recovery rate rose to 94.29 percent, while the daily positivity rate stood at 4.62 percent, less than 10 percent for the 15th consecutive day.
India reported on Tuesday a daily rise in new coronavirus
infections of 86,498 cases over the past 24 hours, according to a statement by government.
The total cases stand at 2,89,96,473, of which 13,03,702 are active cases. The daily toll was 2,123, while the total COVID-19
deaths so far stood at 3,51,309.
According to data released by the health ministry, 23,61,98,726 vaccine doses have been administered so far.
Prime Minister Narendra Modi on Monday had announced the Centre will provide free coronavirus
vaccines to states and union territories for inoculation of all above 18 from 21 June. Asserting that vaccine supply would be increased significantly in the coming days, Modi said the centre has now decided to buy 75 percent of jabs from vaccine makers for free supply to states, while private sector hospitals will continue to procure 25 percent of vaccines but they cannot charge more than Rs 150 per dose over the pre-fixed price.
Glaring COVID-19
vaccine inequality has created a "two-track pandemic" with Western countries protected and poorer nations still exposed, World Health Organization head Tedros Adhanom Ghebreyesus said, renewing pleas for shot donations.
#Bihar #ease #restrictions #tomorrow #night #curfew #remain #placeIndia #News #Technomiz