Bigg Boss 15 Ott Grand premier highlights what all happened first day list of all contests
Bigg Boss 15 ott highlights&nbsp
Headlines
Bigg Boss 15 OTT has started.
Now the curtain has been raised from the name of the contestants of the show.
Karan Johar is hosting Bigg Boss 15 OTT.
Bigg Boss 15 Grand Premiere: Bigg Boss 15 OTT has started with a bang. For the first time in the history of Bigg Boss, this show is being streamed on OTT platform before TV. In the grand premiere of the show, where the curtain has been raised about the name of the contestant. At the same time, like season 13, this time the contestants will have to make connections with other contestants.
Karan Johar is hosting Bigg Boss 15 OTT. At the same time, Shilpa Shetty's sister Shamita Shetty, Urfi Javed, Prateek Sehjpal, actors Karan Nath, Rakesh Bapat, Bhojpuri actress Akshara Singh, Riddhima Pandit, singer Neha Bhasin, actor Milind Gaba, Divya Aggarwal, Tik Tok star Muskan in Bigg Boss house There are contestants like Jattana, Divya Agarwal, choreographer Nishant Bhatt, and Zeeshan Khan.
Bigg Boss 15 Ott Grand Premiere Highlights
The show's host Karan Johar called the film Tum Bin actor Rakesh Bapat as the first contestant on the stage. Rakesh said that he is single but ready to mingle. Also they have 'OCD' in them. He takes great care of cleanliness.
After Rakesh Bapat, serial Kumkum Bhagya actor Milind Gaba took entry. Karan Johar has compared his style to Ranveer Singh. After this, Karan Johar explains that the contestants will have to make a connection before entering inside the house.
Punjabi singer Milind Gaba took the entry as the third contestant. He told that he has become a part of this show because of his mother. After this, choreographer Nishant Bhatt joined as the fourth contestant. Karan Wahi and Arjun Bijlani gave dance performance with Nishant.
Yeh Dil Aashikana actor Karan Nath entered the stage. After this Prateek Sahajpal came on stage. Prateek said as soon as he came that he is Karma and has come to give fruits to everyone. If you do good you will get good and if you do bad you will get bad. As soon as Prateek arrived, Zeeshan started fighting with Khan. Karan Nath said that he should have confidence, but do not be overconfident.
After Prateek, Malaika Arora took entry with a bang dance. Karan Johar called Malaika the ultimate beauty. Malaika will tell the female contestants how to make a connection.
Shilpa Shetty's sister Shamita Shetty is the first female contestant of Bigg Boss 15 OTT. Shamita Shetty said that 'the offer of Bigg Boss came to her a long time ago. But, a lot had happened these days that it is probably not right to go to Bigg Boss house. But, I had committed but once we have committed, I don't even listen to myself. Prateek Sahajpal also clashed with Shamita Shetty. Shamita and Rakesh Bapat made their first connection.
After Shamita Shetty, Urfi Javed took the entry. Urfi Javed reveals the relationship between Prateek Sahajpal and Pavitra Punia. Urfi chose Zeeshan as his connection. Singer Neha Bhasin took entry after Urfi. Neha made her connection with Milind Gaba.
After Neha, Tik Tok star Muskan Jattana took the entry. Muskaan Jattana has chosen Nishant Bhatt as the connection. However, Prateek Sahajpal said that he did not like the task he was given.
After this Bhojpuri actress Akshara Singh took the 11th contestant entry. Akshara Singh said that she has come to connect seven crore people of UP, Bihar with Voot. Akshara Singh chose Prateek Sahajpal as her connection.
Divya Agarwal became the 12th contestant of the show. Prateek Sahajpal and he had a fierce fight as soon as they arrived. Karan Johar then somehow pacified both of them. This was followed by the entry of Riddhima Pandit. At the same time, the last male contestant Karan Nath chose Riddhima as his connection.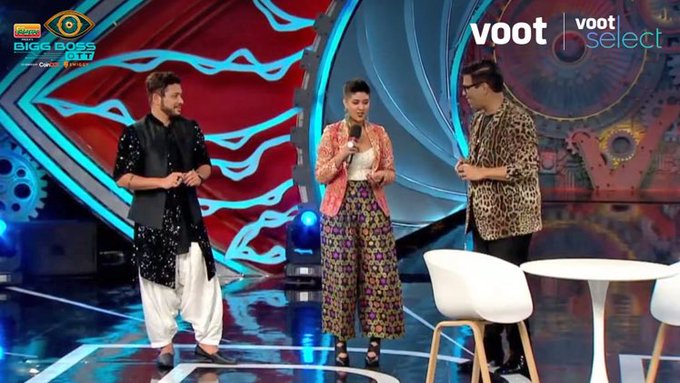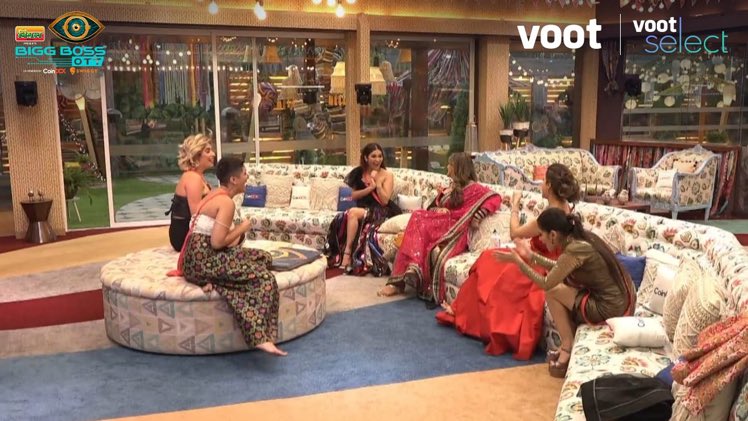 Karan Johar told that there is no connection with Divya Aggarwal. In such a situation, he is nominated to be homeless this week. At the same time, after taking entry inside the house, the first fight took place between Divya Agarwal and Prateek Sahajpal. Both started abusing each other.

#Bigg #Boss #Ott #Grand #premier #highlights #happened #day #list #contests