Bollywood News 19 June 2021, Bollywood News 19 June 2021 Know the big Bollywood news of 19 June, today's entertainment news, Bollywood News Trending, Bollywood Newsmakers 19 June, Bollywood News, Kangana Ranaut, Akshay Kumar, Alia Bhatt Photoshoot
Top Bollywood News of 19th June 2021&nbsp
Headlines
Many news were in the headlines on Saturday in Bollywood.
Kangana Ranaut challenged the opponents after the Twitter account was suspended.
Alia Bhatt did a bold photoshoot for the Dabboo Ratnani calendar.
Mumbai. On Saturday, August 19, many news came out in B-Town. Farhan Akhtar paid tribute to Flying Sikh Milkha Singh. Controversial actress Kangana Ranaut challenged her opponents on social media. At the same time, WWE's wrestler Undertaker challenged Akshay Kumar for wrestling.
Kangana challenges to come to The Ku
Kangana Ranaut has shared the photo in her Insta story. In the photo, Kangana challenges her opponents by saying, 'Instagram can be useful for influencers and local businesses and I am happy for them too. However, there is no space for any kind of conversation or opinion here. My favorites are 'Anti National Libras'. I was born to kill him and miss him a lot. I am sure he must also be missing me because he likes my torture. Come on my dears, I am missing you all.'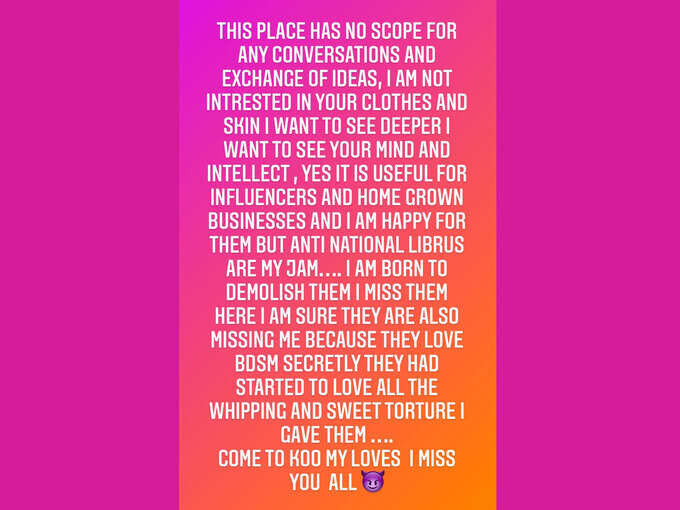 Undertaker challenges Akshay Kumar
WWE's wrestler Undertaker has challenged Akshay Kumar for wrestling. Actually, Akshay Kumar posted a photo and told that in the film Khiladi Ka Khiladi, he did not fight with Undertaker but Bayan Lee. The Undertaker challenged Akshay Kumar in the comment of the photo, writing, 'Tell me when you are ready for the real match.' Akshay replied that 'Brother, first let me check my insurance and then I will tell you.'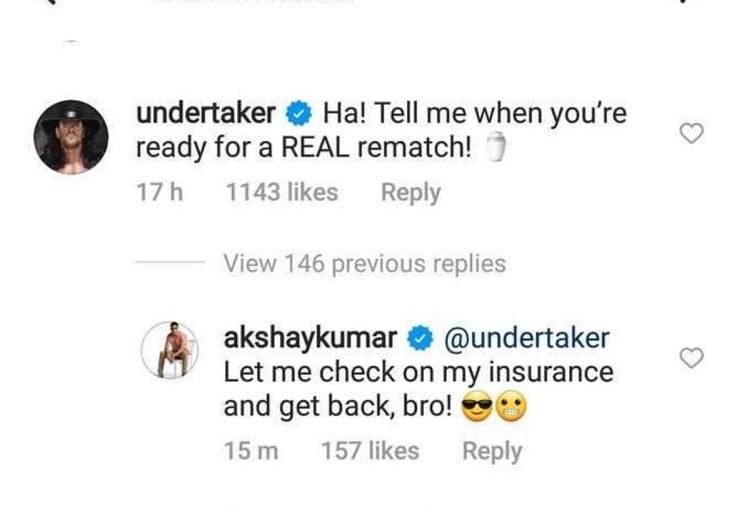 Farhan Akhtar pays tribute to Milkha Singh
Flying Sikh i.e. Milkha Singh died at the age of 91 due to Corona. Bollywood celebs also paid tribute to Milkha Singh. At the same time, actor Farhan Akhtar, who played the role of Milkha Singh in the film Bhaag Milkha Bhaag, also posted on social media. Farhan Akhtar wrote, 'Dear Milkha ji, my mind is still not ready to accept that you are no more. You were really a down to earth person.
Alia Bhatt got photoshoot done
Celebs are sharing photos of fashion photographer Dabboo Ratnani's year 2021 calendar photoshoot on social media. Now Alia Bhatt has also shared the photo of this photoshoot. In the photo, Alia Bhatt is looking very bold in a blue color outfit. Before Alia, Dabboo Ratnani has shared photoshoots of many celebs including Vicky Kaushal, Kiara Advani, Sunny Leone, Vidya Balan and Abhishek Bachchan on social media.
Udta Punjab completes five years
Shahid Kapoor's Udta Punjab completes five years. Shahid Kapoor played the character of Tommy Singh in the film. The script writer of the film Sudeep Singh told that Shahid was not the first choice for the film.
Before Shahid Kapoor, Oscar-nominated British Pakistani actor Riz Ahmed was selected. According to Sudeep, he did not think at all that any Bollywood actor would be chosen for this role.

#Bollywood #News #June #Bollywood #News #June #big #Bollywood #news #June #todays #entertainment #news #Bollywood #News #Trending #Bollywood #Newsmakers #June #Bollywood #News #Kangana #Ranaut #Akshay #Kumar #Alia #Bhatt #Photoshoot